Hi to everybody! I hope this blog be useful not only for us, but for everyone who is visiting this place organized by us. The intention of this place is to gather our daily studies, no pretension, but with a purpose, the constant drawing and sharing ideas between us, artist and creators with a lot of passion by our work.
okay, no blablings now... let's get my first sketch.

Well, this is a lit' study about my character from a personal project. She's a twin brother, therefore I drew her a bit "male alike"... sign... I think her mounth is projected to forward...whatever...






Whoa! In this time, we have some Character designs in Cartoon style. A bunch of mafia men and one freaky blonde dudette (other personal project which I'm developing slowly)! What do you think about 'em?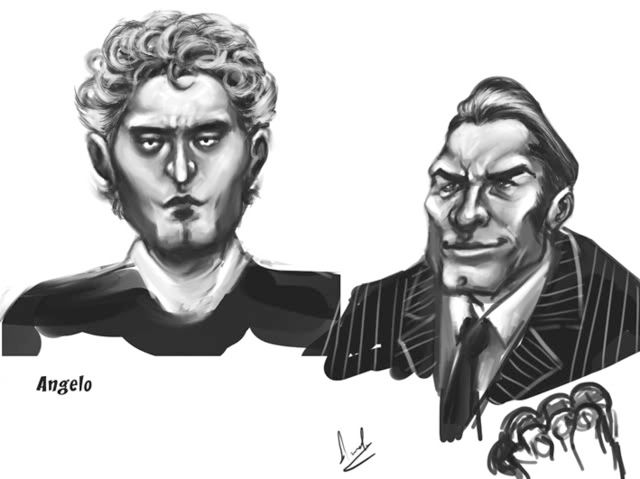 And, now... Game time! Streetfighter old sketches from me.







See ya tomorrow!