Hi to everyone. Lately I don't having much time to sketch cool things. My project in this semester in College is animation. I'm working on Cover Art to USA industry too, therefore I'm out of time (even to my personal projects).

More manga sketches: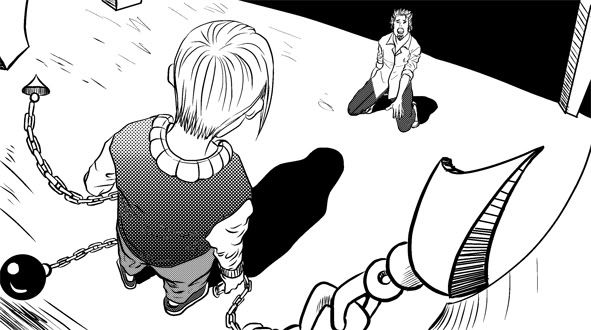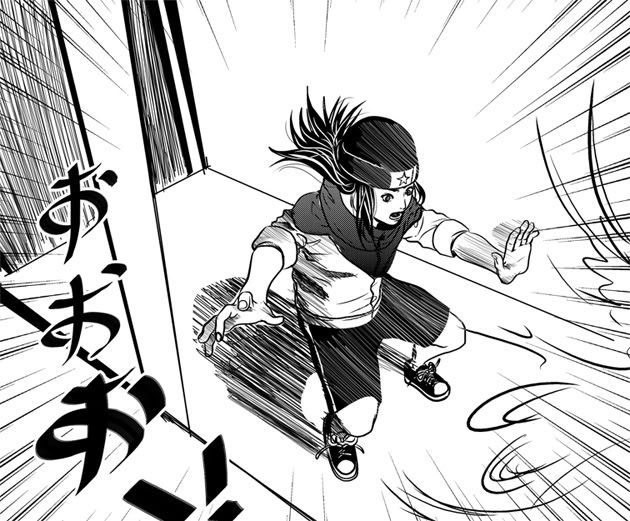 ------------------------------------------------------------------------------

Lua! Kyo-Chan! Tão fofs. Ei, sobre as linhas do Manga Studio, você tem que ver se a opção não estava pra converter linhas em tones. Antes de criar qualquer layer ou arquivo, aparece a opção de modo de linhas, é a última opção da caixa. Na hora tudo está blz, mas quando você põe em outro arquivo, a coisa quebra toda.
Kill Bill!!! Fico com a pose 3, mas com a mão de trás sem estar aumentada. Como a perspectiva está explodindo na frente e a mão de trás está, no máximo, na mesma linha que o busto, ela tem que do tamanho normal (assim até enfatiza a perpectiva exagerada frontal). Claaaaaaaaaaro que gostei! Afinal, Black Mamba rocks!