Hi! I'm still alive and still working on DH and EoD covers! (and my college drives me crazy too :P).

Sobre as texturas demais no desenho, cheguei a conclusão que tenho que concordar que as texturas nas manchas de sangue quebraram um pouco a estética. Preciso consertar o npivel de pressão no Painter pra texturas... Mas no desenho do Neo eu nem havia pensado em nada, só fui botando coisa e no final ficou aquela bagunça :P

Aliens da campanha! Poxa, tem um com uma cara tão simpática, ehehehe.

Now, more manga for you (wow, and nowadays my jobs never have to do with manga... what a pity!):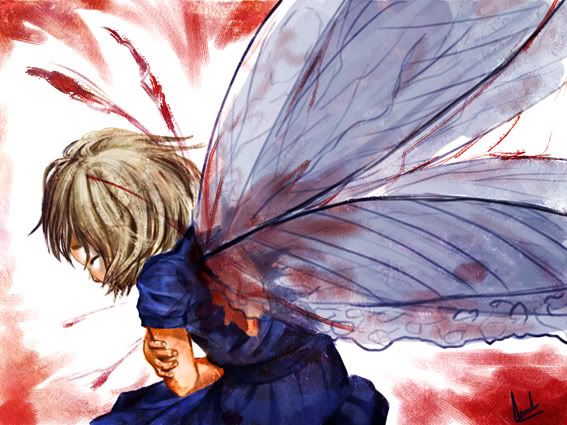 Thanks from your favorite Zombie artist :P!



_______________________

Nota sobre o desenho do Miguel e da Lun:
Eu acho que nego da Central pirou. Hora falam como se você quisesse colocar uma luz difusa e ficam dando dicas pra essa iluminação quando você está tentando fazer algo pra uma luz lateral e forte... Não entendi as paradas do pessoal por lá não.
Cara, não vai nessa deles tb que falaram que tem que colocar a cor intermediária de contraste porque nem sempre isso acontece. Como a iluminação está forte e a própria cor está "desenhando" o desenho, a própria cor de contraste que seria a predominante. Tenho umas fotos aqui de uma revista japonesa que acho que dão uma idéia melhor do que estou falando...
e nego é de lá é doido. Não vai na onda deles porque eles analisam só pra um estilo.