Cara, essa tipografia está diferente da anterior. A imagem está grande e esquisita. Não era esse modelo... mas uma coisa é verdade. Temos que escolher um modelo que seja melhor para nós três. Como vcs dois usam a mesma configuração, podem decidir a dimensão da visualização. Mas a cor, prefiro clara mesmo, porque não interfere na cor final do desenhos... mas se tiver uma cor escura, avisa aí pra eu botar sempre moldura em meus desenhos pra não ter tanta interferência.


Ooooooooookay! I'm testing some manga style to my Tokyopop submission. Is a teen story. what do you think: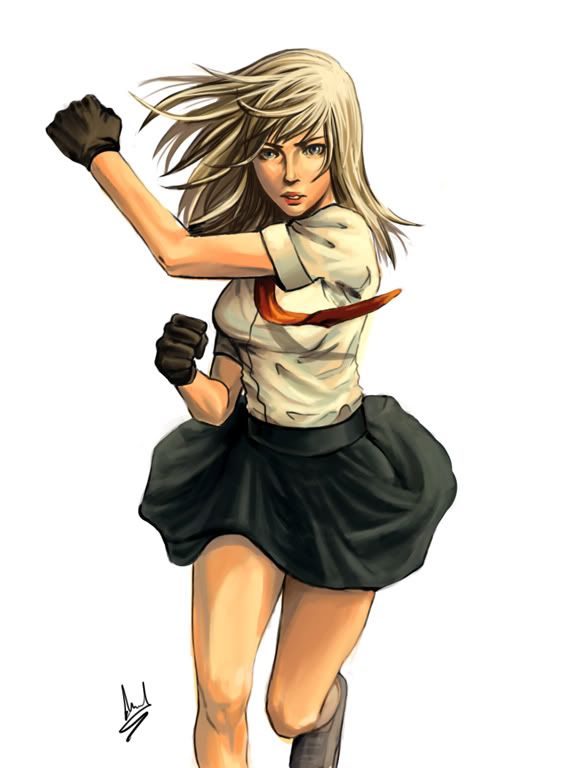 and this other sketch... it's just a stupid sketch...







thanks!