Mwahahahahaha! Né, Mel? Fiquei fora mô tempão, mas estou voltando com tudo agora. E eu fiquei feliz que você tenha gostado do Ashton, o Porn Star, ele é um mutante que eu fiz para jogar um RPG de X-men e eu gostei muito dele... aí estou desenhando ele com bastante frequência. Engraçado como depois que você faz quadrinhos... você se empolga para desenhar um personagem várias e várias vezes. E... kakakakakaka! Tu postou mesmo estes desenhos! XD~ Pensei que você tava zuando, mas... corageee, hein, colega? *...imitando o Christian Pior do Pânico...* Adorei, Mel! <3

Bom, eu vou postar mais um desenho hoje, mas antes eu quero falar sobre uma coisa que me intrigou bastante, hehe, Britney Spears released an animated videoclip! That's true, guys. It's totally in anime style and it's pretty similar to the video for her song 'Toxic'. Check it out!


And finally... a new doodle.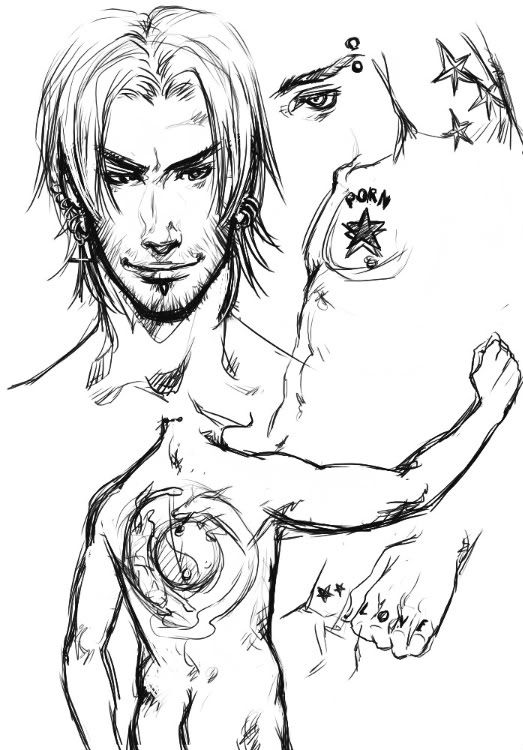 His name is Ashton Paine. I based him on the Brazilian actor Rodrigo Santoro, but I don't think they look alike thou. LOL! He's 19 years old and he's a mutant... yeah, the X-men kind of mutant. I like him very much, so I'll draw him more.
That's all.