I hate to draw water, sea and anything liquid, except blood.
Blood is so fun to draw... and the mutilated bodies as well, unfortunately, I couldn't draw it on NORKI yet. The graphic novel I'm doing for a Brazilian publisher. That's the reason of my absence. I've been drawing only for the comic and the other stuff I've drawn... it's too... er...pornographic to be posted here. Hm, I shouldn't be posting it here, but I decided to do so.

Eu odeio desenhar água e qualquer coisa do gênero, exceto sangue.
È muito bom desenhar sangue voando de corpos mutilados e em especial de zumbis. Ah, a carnificina! É puro amor, cara! <33333333! *__* Ai,ai... tenho que agradecer a Mel por smepre fazer uns desenhos assim! Não reparem... eu estou sob efeito de cafeína. Coff coff! Mas, enfim... eu estou desenhando este quadrinho para uma editora nacional. O quadrinho se chama NORKI e este tem sido o motivo da minha ausência. Peço desculpas por isso. Eu até que desenhei outras coisas durante este tempo, mas a maioria delas é meio... pornográfica. Aí, eu dexei de lado. Eu estou postando umas amostras de NORKI mesmo sem poder... mas são apenas quadros avulsos que eu gostei... acho que não vai ter problema.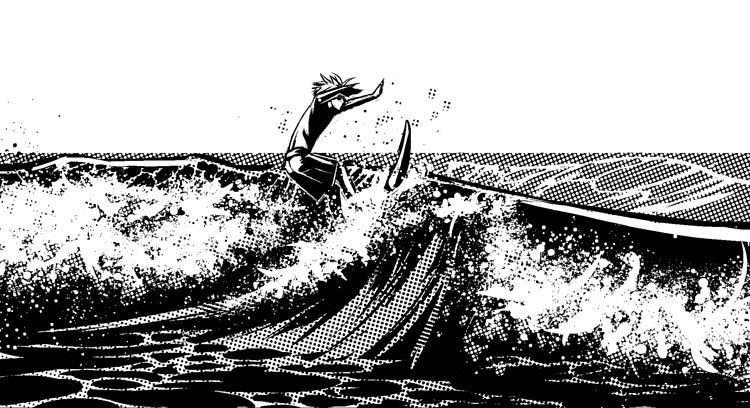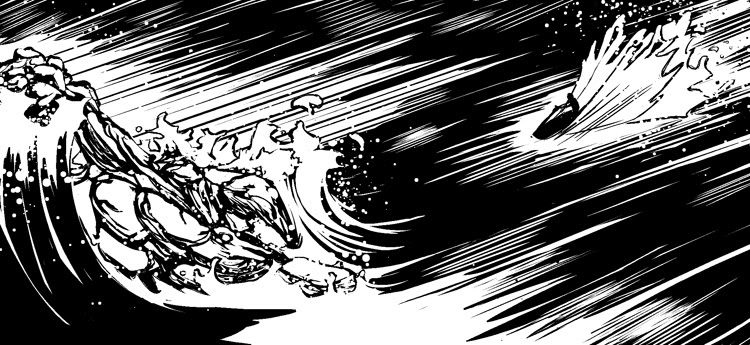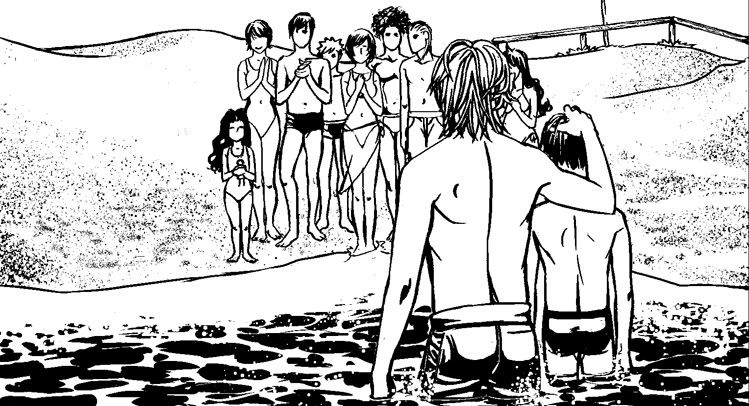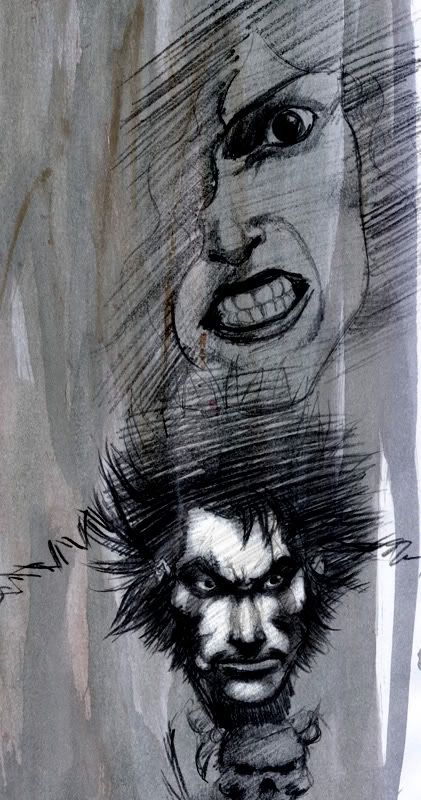 That's all for now.
Happy Halloween, guys!
É so, galera.
Feliz Dia das Bruxas [e não venham dizer que isso coisa de americano, pois, a tradição de comemorar o Halloween é dos povos celtas e os americanos só popularizaram a mesma]!
P.S.: Eu postei um estudo do estilo do Simon Bisley. Bem simples.
P.S.2: Lua, eu vou devolver tuas revistas do Slaíne assim que puder!